Protecting New Jersey residents from radon
About Us
Radon Removal is committed to helping New Jersey residents breathe easier by tackling the invisible threat of radon gas. Through meticulous testing and state-of-the-art mitigation techniques, we ensure the safety and well-being of families across the Garden State. Our experienced team works diligently to detect and reduce radon levels, empowering homeowners to create a healthier living environment. Choose Radon Removal to protect your loved ones and experience the peace of mind that comes with knowing your home is radon-free. Trust us to be your reliable partner in the fight against radon in New Jersey.
Meet Jim, President of Radon Removal
Meet Jim
Jim Gibson, the dedicated owner of Radon Removal in New Jersey, has made it his mission to protect families from the dangers of radon gas. With years of experience in the industry, Jim combines his expertise with a genuine passion for ensuring healthy living spaces for his clients. Under his leadership, Radon Removal has become a trusted name in the region, known for providing exceptional service and reliable solutions. As a resident, Jim understands the unique challenges faced by New Jersey homeowners and is committed to offering tailored effective radon mitigation strategies. Choose Jim Gibson's Radon Removal for unparalleled professionalism and the personal touch that only a local expert can provide.
What to Know About RADON GAS
Radon gas is a naturally occurring radioactive gas, formed in soil and rocks. Prolonged exposure to high levels of radon can significantly increase the risk of lung cancer, making it essential to monitor and mitigate your home.
New Jersey's choice for radon mitigation
Why Choose Us
Radon Certifications & Affiliations
We provide comprehensive radon solutions for homeowners, real estate agents, real estate transactions, commercial buildings, and other types of structures.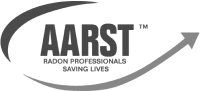 Excellence across the board: professional, responsive clear communications, very knowledgable, high quality work at a reasonable price.
Jim was very professional and knowledgeable. He was receptive to our issue and solved the problem efficiently and in a timely manner.
Jim came highly recommended and we had a radon fan installation scheduled very quickly for a reasonable price. Matt explained everything and did an excellent job.
Let us be your source for quick, comprehensive answers to all of your radon questions! Our expert staff is standing by to help.
When we think about dangers in the home, we often don't consider radon gas. However, it's a real but hidden danger, especially for our pets. Radon is a gas that comes from the ground and can get into houses through small cracks or openings. It's a gas that you can't smell or see, but it...
SAFEGUARD your home from radon today!
We are committed to answering your questions and guiding you through the radon testing and mitigation process. Don't wait any longer—contact Radon Removal today and take the first step towards a safer, radon-free home.