Removing Humidity Hassle-Free.
Basement Dehumidification
At Radon Removal, we understand the importance of maintaining proper moisture levels in your basement. Our basement dehumidification service is designed to regulate moisture levels and create an optimal environment, preventing these issues and promoting a healthier living space.
Expert Service. Reliable Solutions.
Professional Basement Dehumidification Service
If you are looking for a reliable solution to control the moisture levels in your basement and create a comfortable living environment, Radon Removal is your answer. Our team of experts specializes in providing professional basement dehumidification services that will help you effectively manage humidity and prevent issues such as mold, mildew, and musty odors. By choosing Radon Removal for your basement dehumidification service, you can enjoy a range of benefits that contribute to enhanced moisture control and increased comfort.
Our Basement Dehumidification Process
Contact our team to discuss your concerns and needs. We'll gather information about your property and determine the best course of action.
Our certified technicians will visit your property to conduct a thorough evaluation, identifying the most effective techniques and strategies for improving basement dehumidification in your home.
Based on the inspection results, we'll develop a custom air quality plan tailored to your property's unique requirements. This plan will outline the steps and materials needed to achieve optimal results.
New Jersey's choice for radon mitigation
Why Choose Us
Radon Certifications & Affiliations
We provide comprehensive radon solutions for homeowners, real estate agents, real estate transactions, commercial buildings, and other types of structures.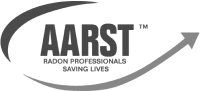 FAQs About Basement Dehumidifcation
Jim, Matthew, and Anthony blessed me with a top notch radon mitigation system after moving into my new house. The whole process was super quick and easy.
The workers arrived on time and did their job quickly and efficiently.They did a thorough job throughout my house making sure there was no issues of Radon.
We are very satisfied with the services provided by Radon Removal. During the estimation process, Jim explained everything in detail.
SAFEGUARD your basement from humidity today!
We are committed to answering your questions and guiding you through the indoor air quality process. Don't wait any longer—contact Radon Removal today and take the first step towards a more comfortable home.